The points where to observe the sunsets in Tenerife are immeasurable because each place can leave you speechless, but without a doubt we can start from the highest point of the island in Teide with an average altitude of 2000 meters, it represents the highest peak in Europe with Its 3,718 meters, has 23 observation points spread along the road, with comfortable spaces to park your car safely.
 
Some of them are:
1. MIRADOR DE LOS CHIPEQUE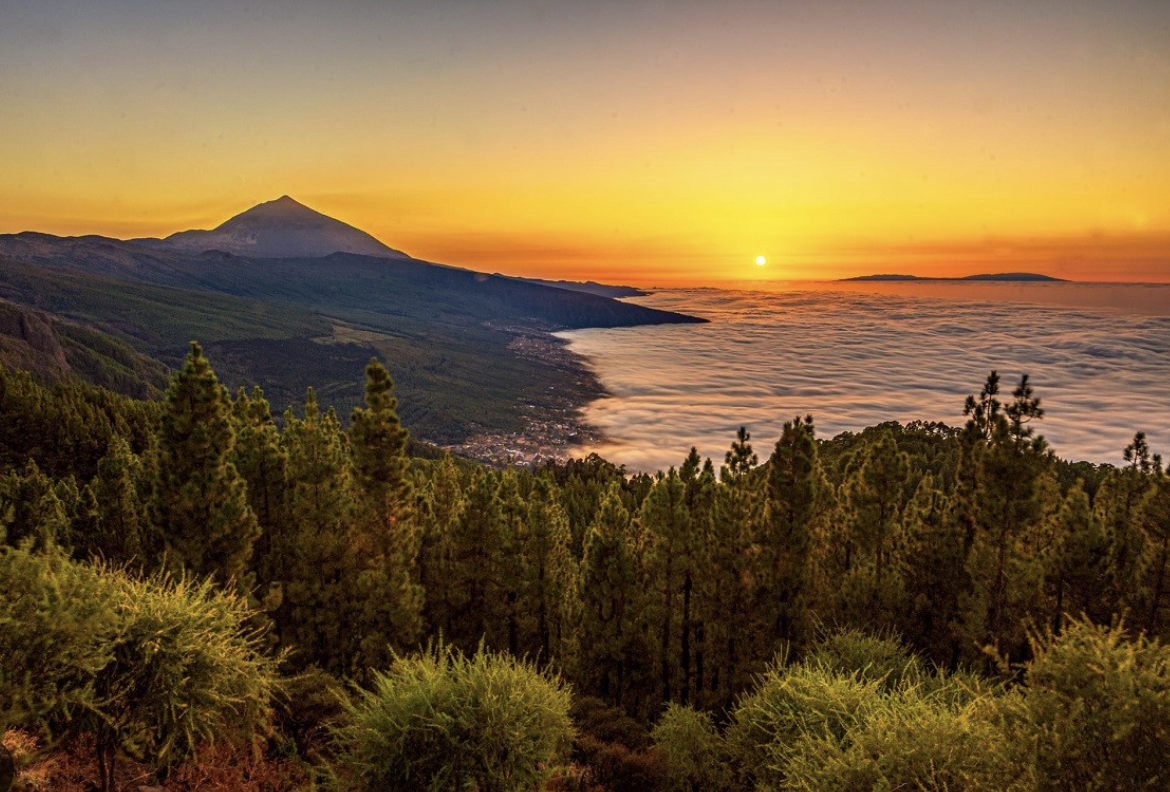 The views...
impressive view of the northern part of Tenerife, you can enjoy an impressive view both during the day with a dark volcanic environment with a contrast of a strong forest green and at sunset, above the clouds you can enjoy a game of colors that will You will love it and you will remember it forever...
2.MIRADOR DE MATAZNOS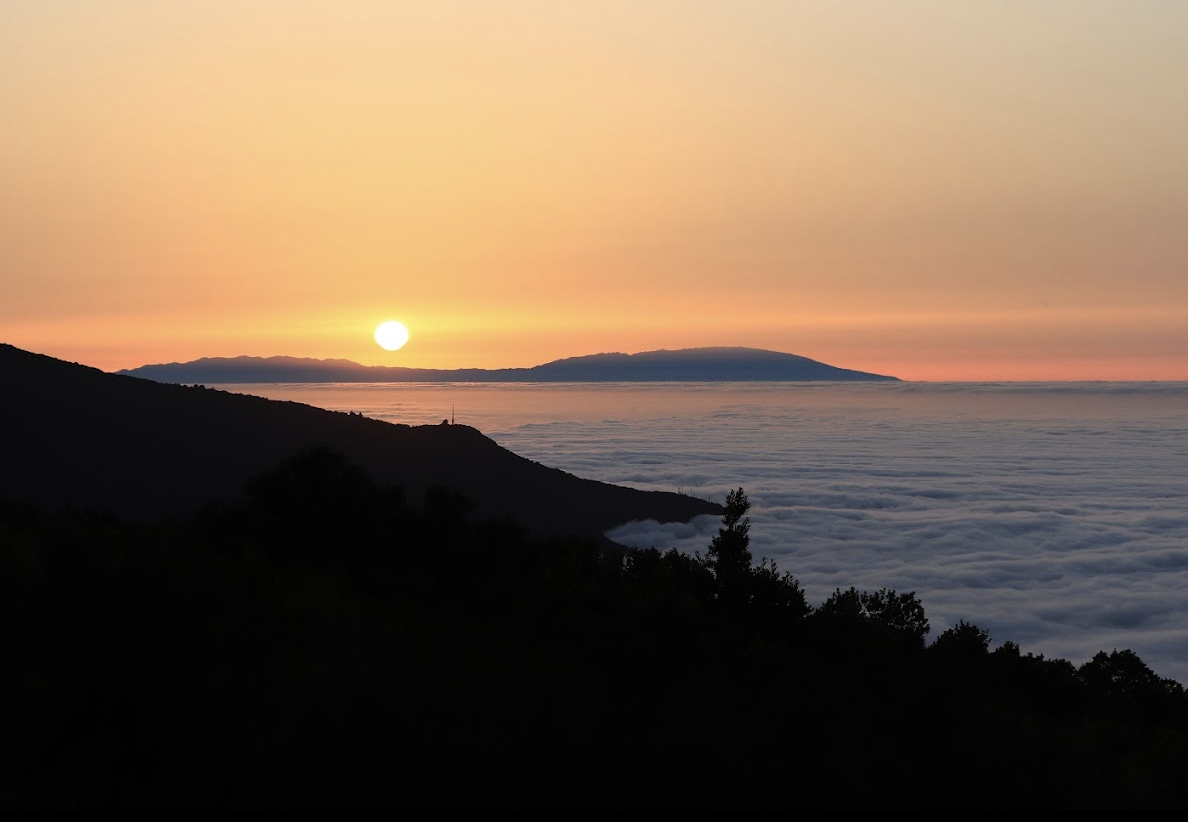 The views...
This viewpoint is on the TF-21, 38300 La Orotava.
With comfortable parking you can enjoy the view and if the sky is clear you can also see the island of La Palma;
We are in the heart of the Corona Forestal, most places also have paths dedicated to bicycles or just walking.
3. PICO VIEJO TEIDE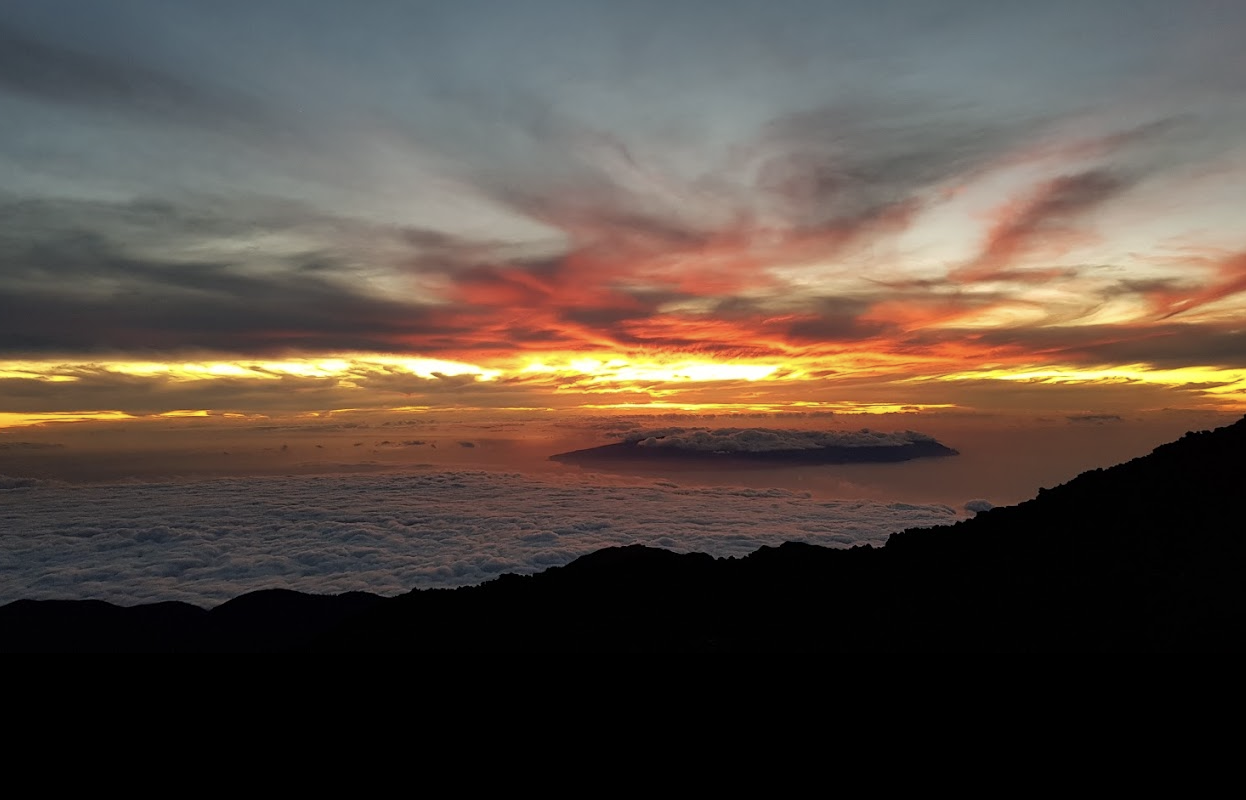 The views...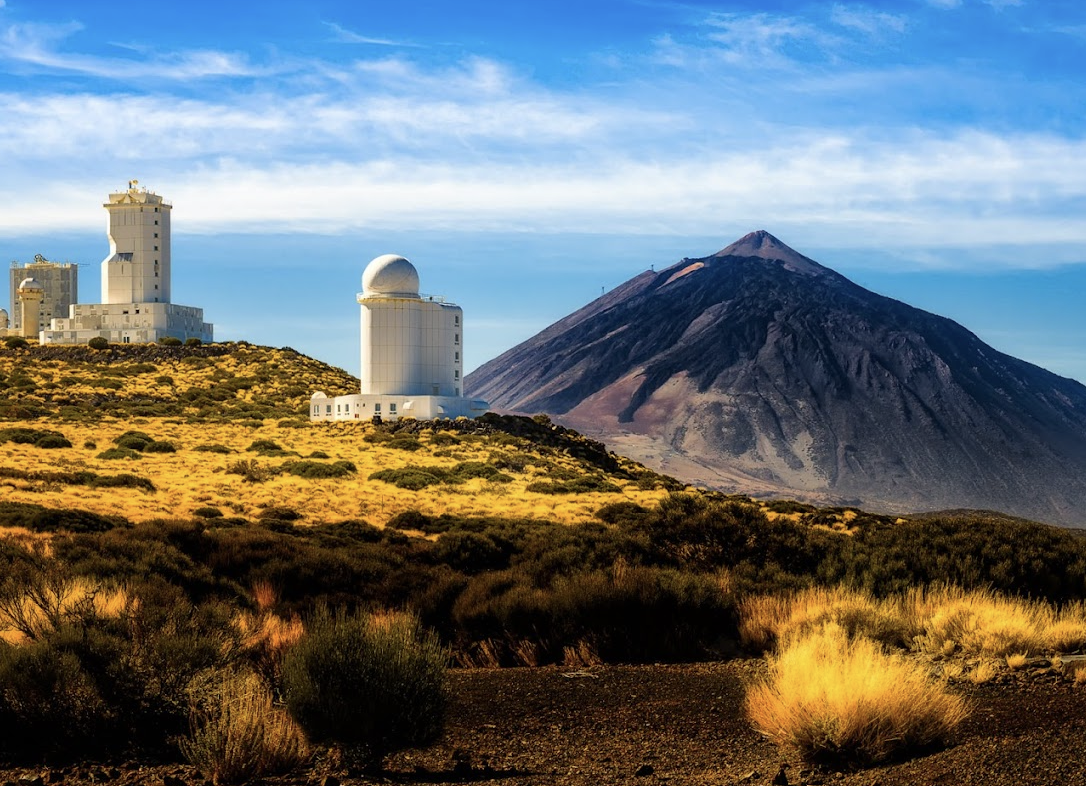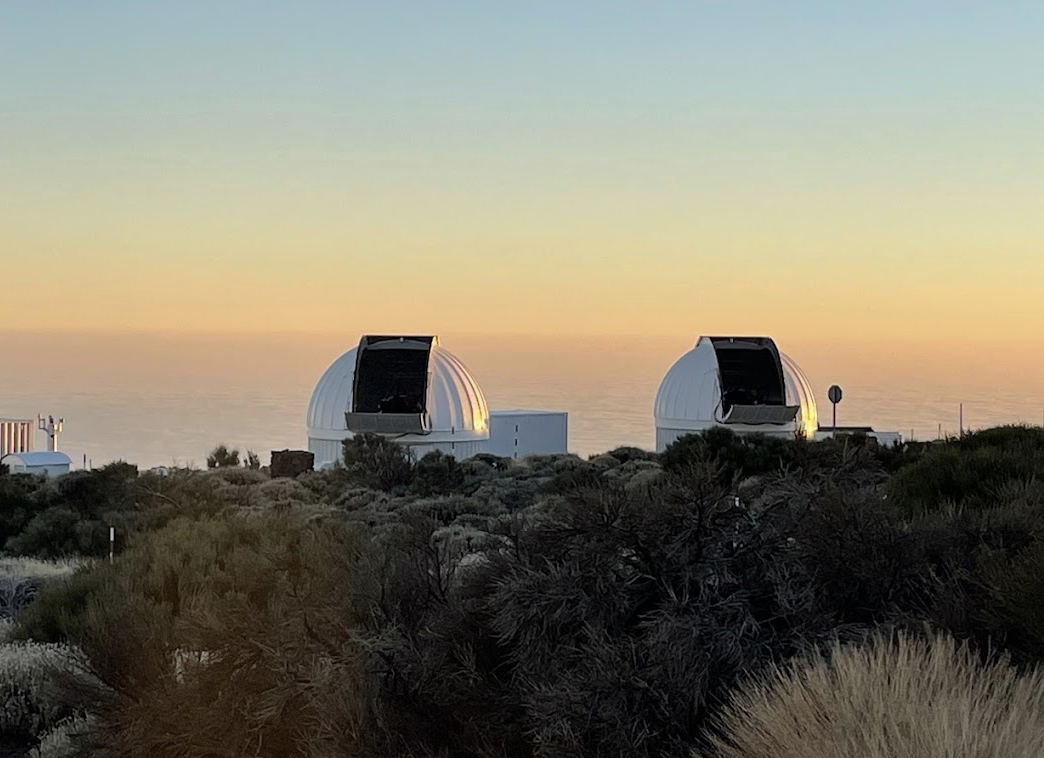 It is the second highest peak in Tenerife, with a height of 3129 meters.
Taking the cable car you can find trail nº12 that takes you directly to Pico Viejo, enjoying one of the highest points with views of the island of La Gomera and Gran Canaria.
To dream...
If you want to fully enjoy the Teide National Park after its sunsets, you can wait for the night and observe one of the most starry and magical skies that exist, by reserving a place you can enter one of the most important star observatories in Europe in one of the 3 best places in the world to observe the sun and all the other stars.
Curiosity...
This observatory has several telescopes, including the GREGOR Solar Telescope, which is the largest telescope in Europe.
Other points where to observe fantastic sunsets is by the sea and there are many beaches where you can enjoy this spectacle, some of these are:
1.PLAYA BENIJO

A wild beach located in the north of Tenerife.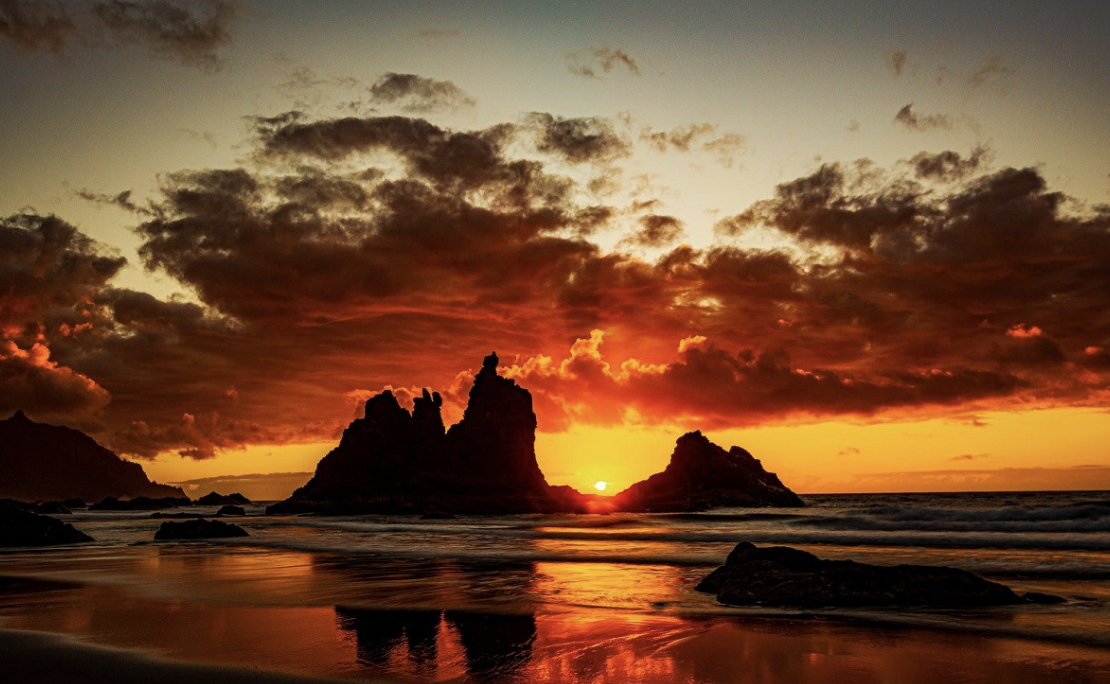 2.LA CALETA

Beach located in the south of Adeje, it also has a small cove.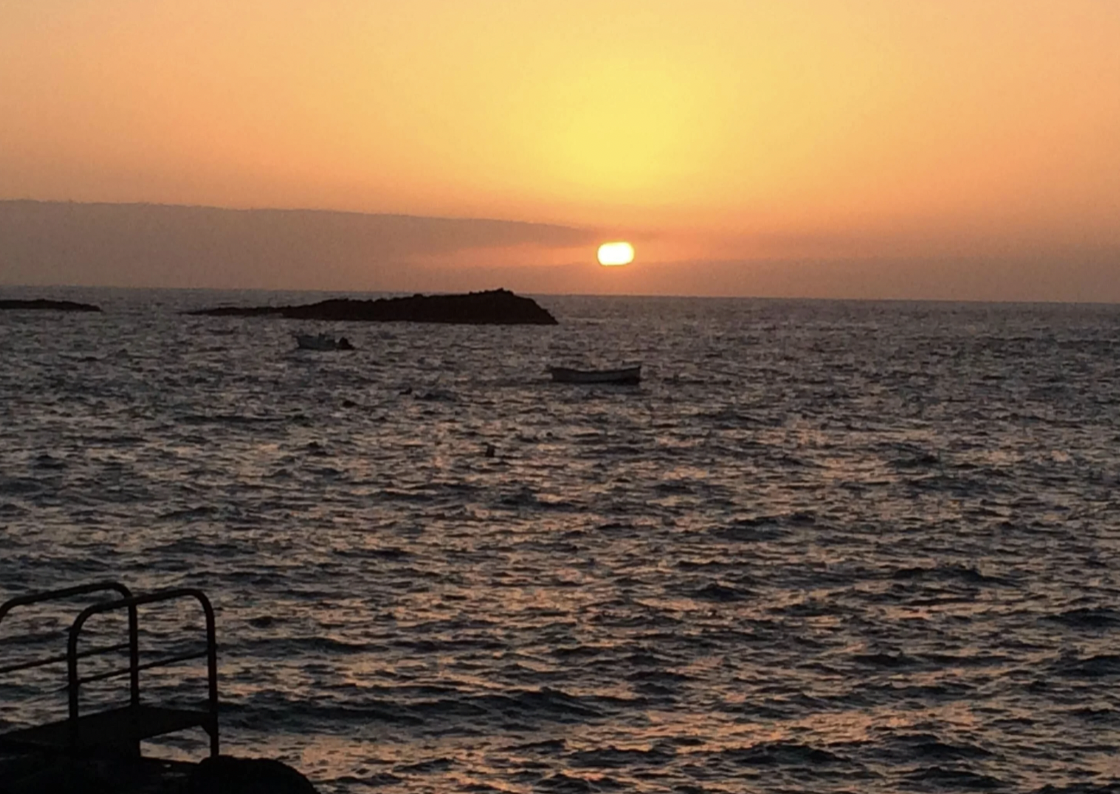 3.LAS AMERICAS

Located in the south of Tenerife, an extensive golden beach with perfect areas for surfing and searching for restaurants and bars of all kinds, undoubtedly the most popular for tourists.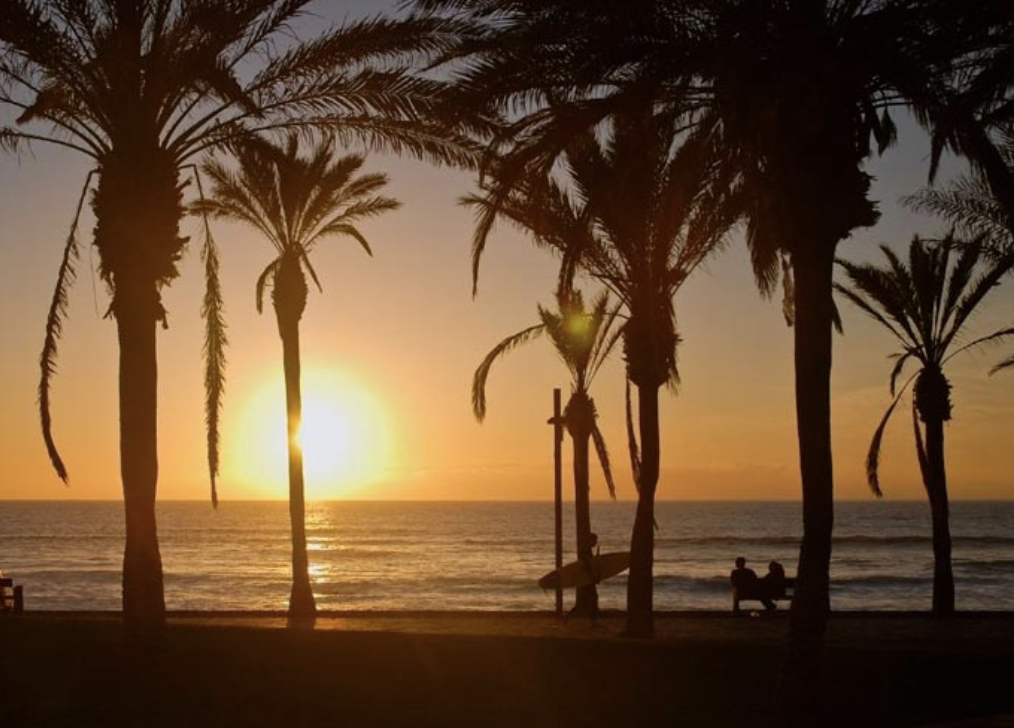 4. LA TEJITA

Undoubtedly a quieter beach next to the Montaña Roja natural reserve in El Mèdano, an old volcanic crater, a popular area among kitesurfing, windsurfing and surfing etc. by its constant wind.